Square Piano by Thomas Tomkison N° 35, London c1795-1800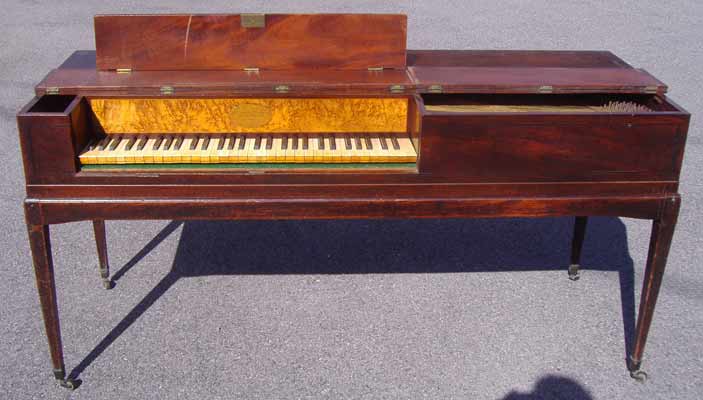 5 octaves, single action, overhead dampers. Mahogany case with inlay, French stand.
Nameboard in bird's–eye maple with oval paper label carrying the inscription 'Thos. Tomkison ⁄ Grand and Square ⁄ Piano Forte Maker ⁄ Dean Street ⁄ Soho'. Stamped 'T.Tomkison 35' to left of keyboard. This is possibly the earliest known piano by Tomkison.
This instrument is currently awaiting restoration.