Spinet after Charles Haward 1689

This spinet is based upon the one of the few extant 17th century English spinets, an instrument made by Charles Haward in London in 1689. The original instrument is housed in the National Music Museum in Vermillion, South Dakota, USA. This instrument is likely to be similar to the 'espinette' purchased by Samuel Pepys from Haward in 1668 and referred to in his diary.
The compass of this spinet is 4 octaves plus 2 notes, with a broken octave in the bass (GG,AA,BB,C,D,D#,E - c3). The case and lid are in oak, with brass decorative hinges and mounts. The soundboard is in cedar and the bridge and nut in cherry. The jacks are in pear with holly tongues and are quilled with turkey. The keyboard is in lime, with ebony naturals, arcades of boxwood & ebony and bone sharps. The keywell is veneered in burr ash. This instrument sits on a turned trestle stand of oak.
Dimensions: 59 × 24 × 33″ (l × d × h overall).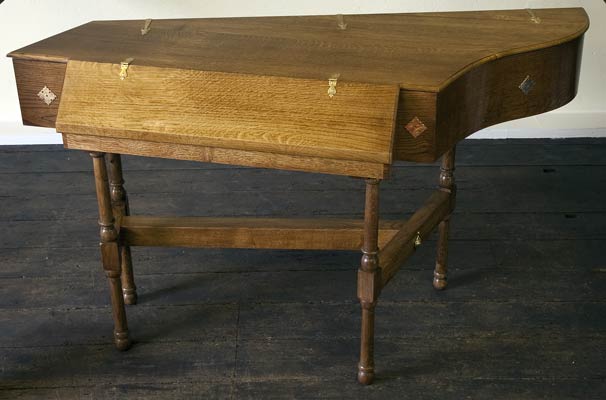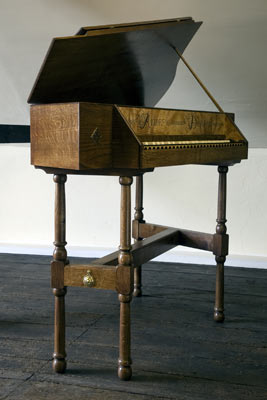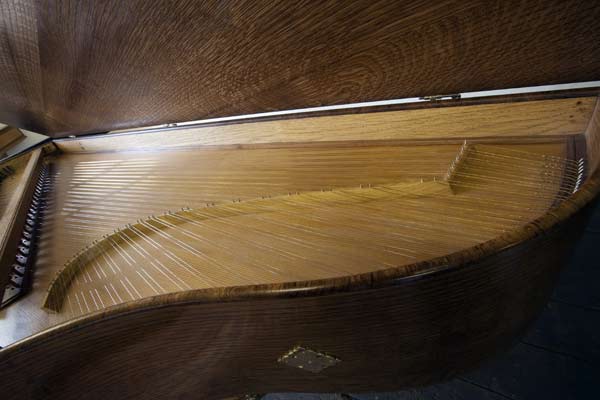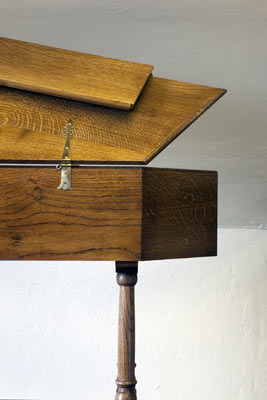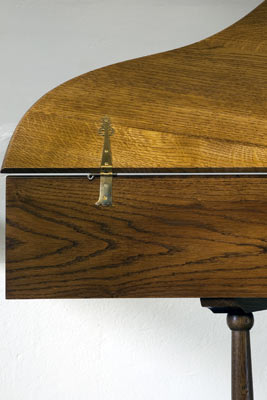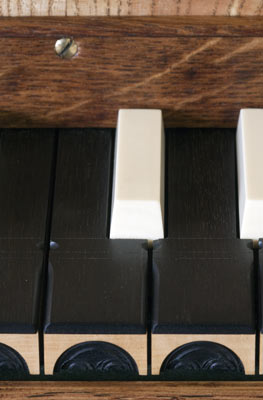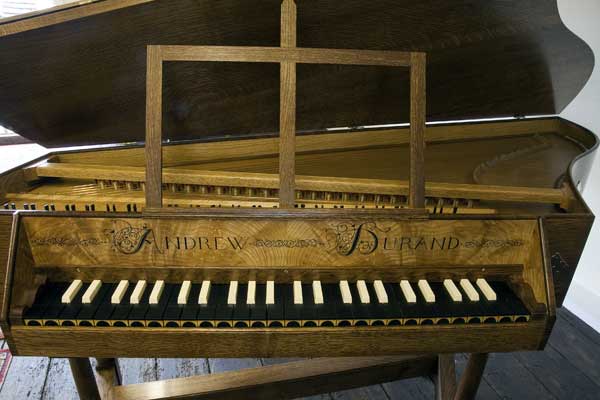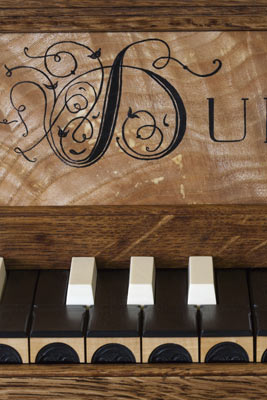 For more information on the Haward spinet in the NMM collection upon which our instrument is based, please click here.
For more information on Samuel Pepys and his diary entries, you might like to click here.